rooms
The Rosenbachweg offers a variety of rooms to its residents. The essential details about their use is summarized below.
common rooms
There's a number of common rooms in our dormitory:
The large common room on the ground floor of house 2/4 is where the the meeting of the self-administration, the RBW-Treffs and other events like movie and games nights take place. Apart from that you can rent the room for private use (fee: 5€, deposit: 100€, the media tutors are responsible for renting).

The upper common room of house 2/4 is usually opened throughout the semester. Here you'll find our table tennis for which rackets, balls and net can be rented from the sports tutor.

Both of the small common room on the top floor of house 6 and 8 are also opened during the semester. Keys for operating the cooking electronics are lent by the people named on the doors.
music room
The music room on the ground floor of house 8 currently features a drum kit as well as several keyboards and amplifiers. You can of course just bring your own instruments for practicing.
To get access to this room, contact the 2nd mayor who, in exchange for a small fee will hand out the keys.
Please note that the room is far from being sound-proof. We therefore ask you to moderate the sound level, especially during exam weeks. Additionally, the room is only allowed to be used from 10am to 8pm.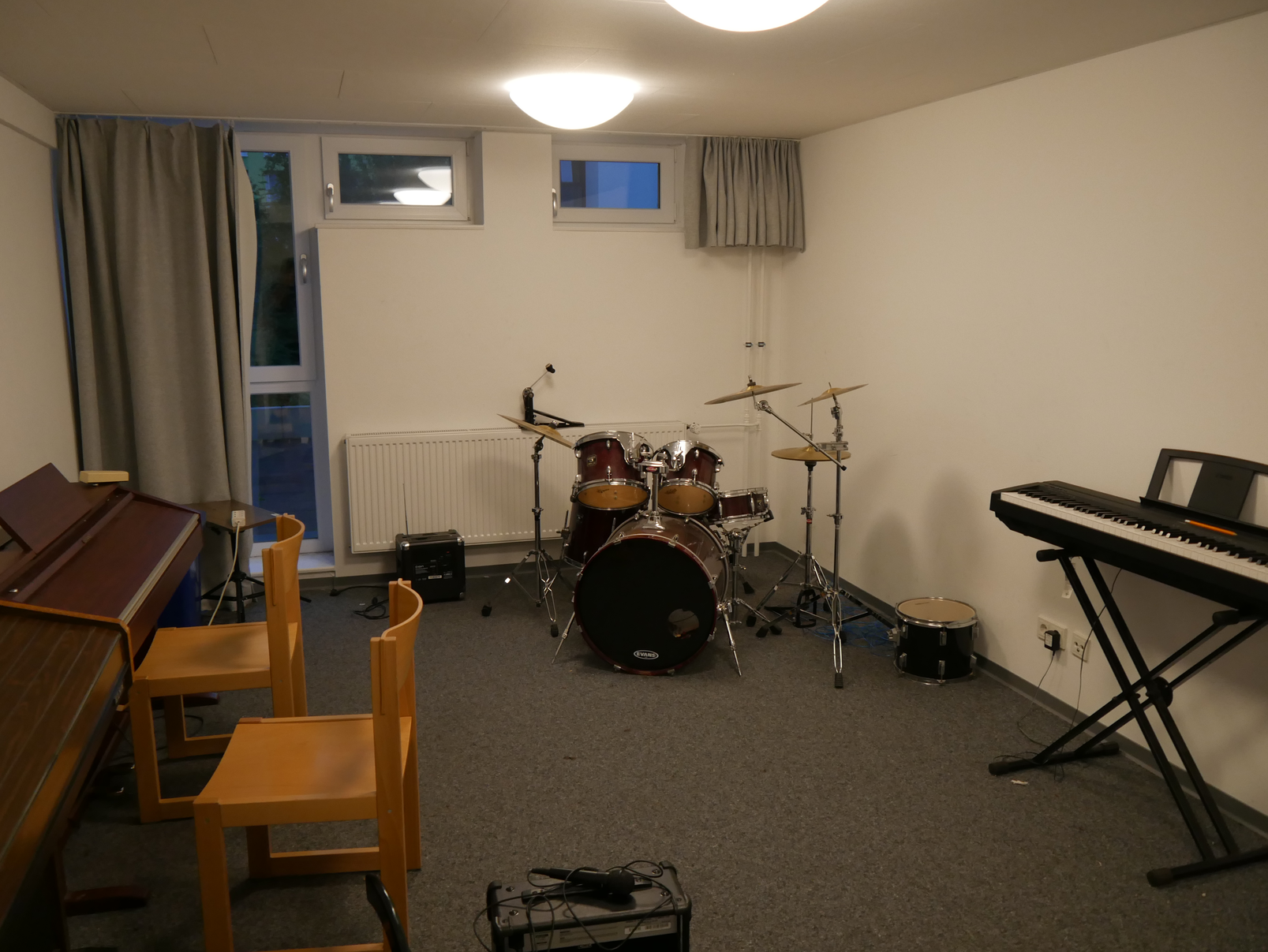 billiard room
Our billard room on the ground floor of house 6/8 accomodates a billar table including equipment and a dart board, making it the perfect place to hang out and play some rounds with your friends. You can get a key for a 1€ fee and a deposit from the games tutor or the sports tutor.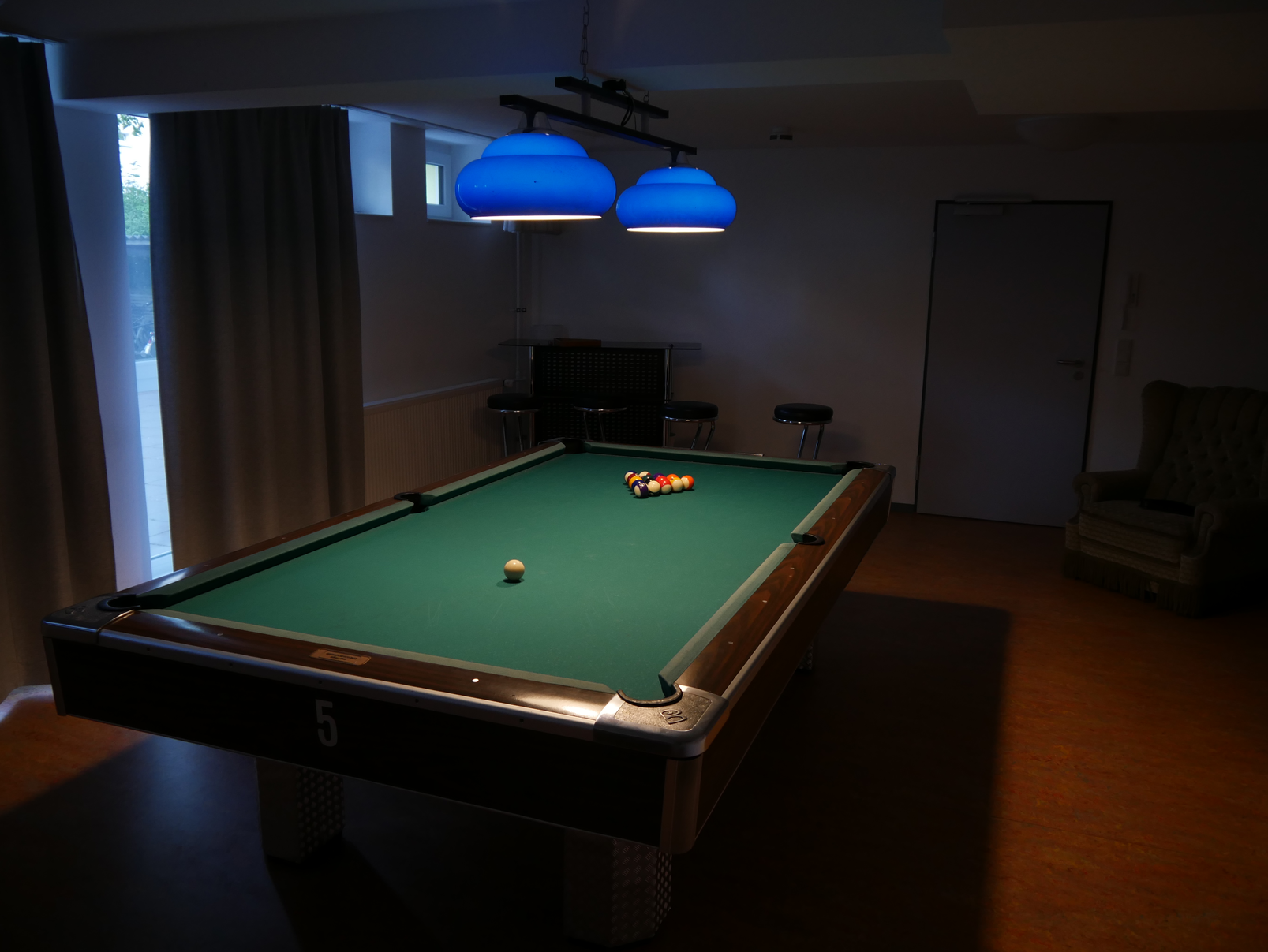 fitness room
The fitness room is on the ground floor of house 6 and can be entered with your regular room key, so every resident is welcome to use its equipment (multi-function-trainer, ergometer, stepper, rack for squats etc., various weights, padded area, ...). The ensure that the use of the room remains free, we ask you to do so considerately. This includes:
Proper use of equipment, avoiding damages and reducing wearing down
Moderate noise/music level
Keeping the room clean (bring a towel, clean your shoes)
Put everything back in its place after training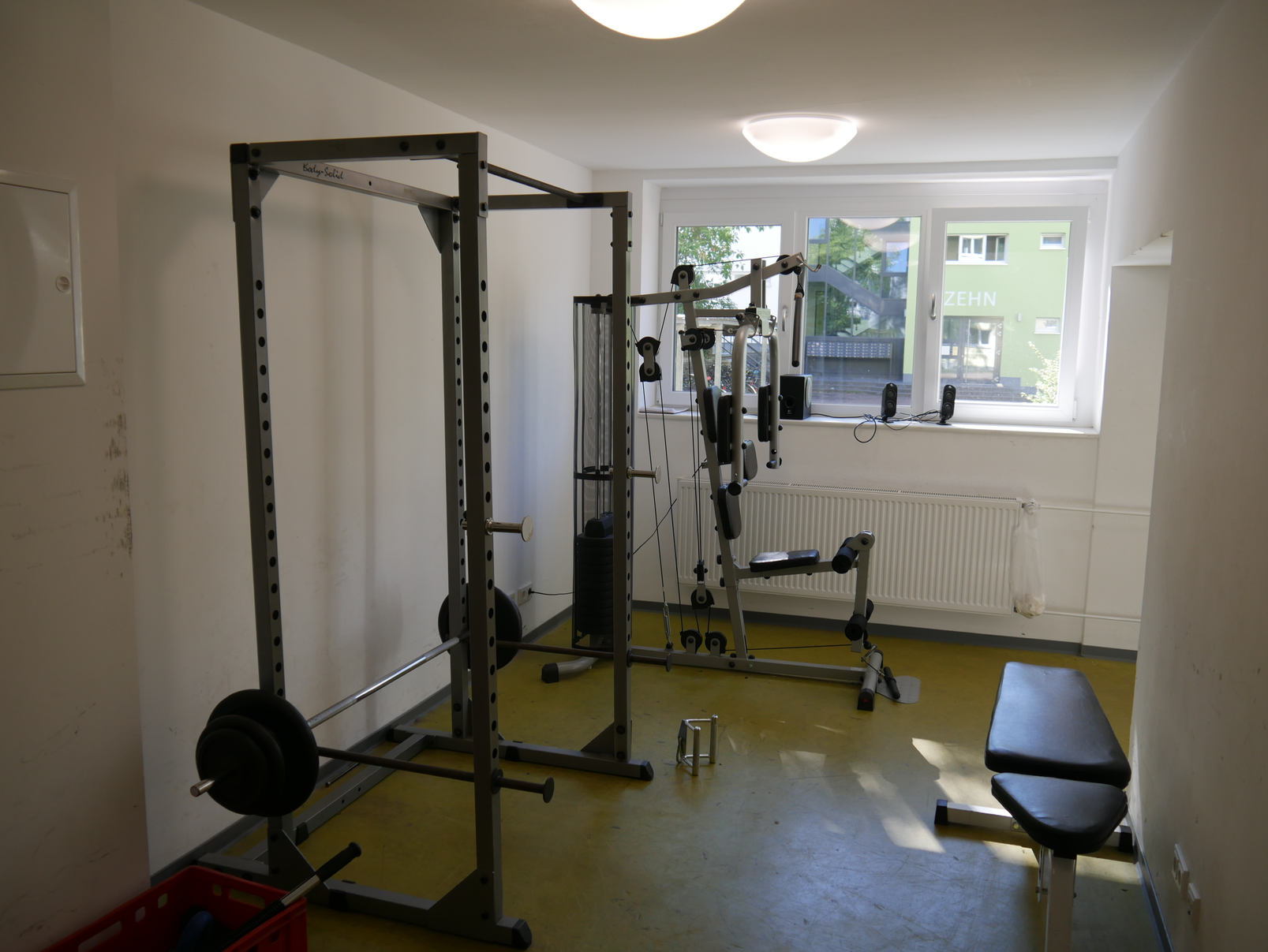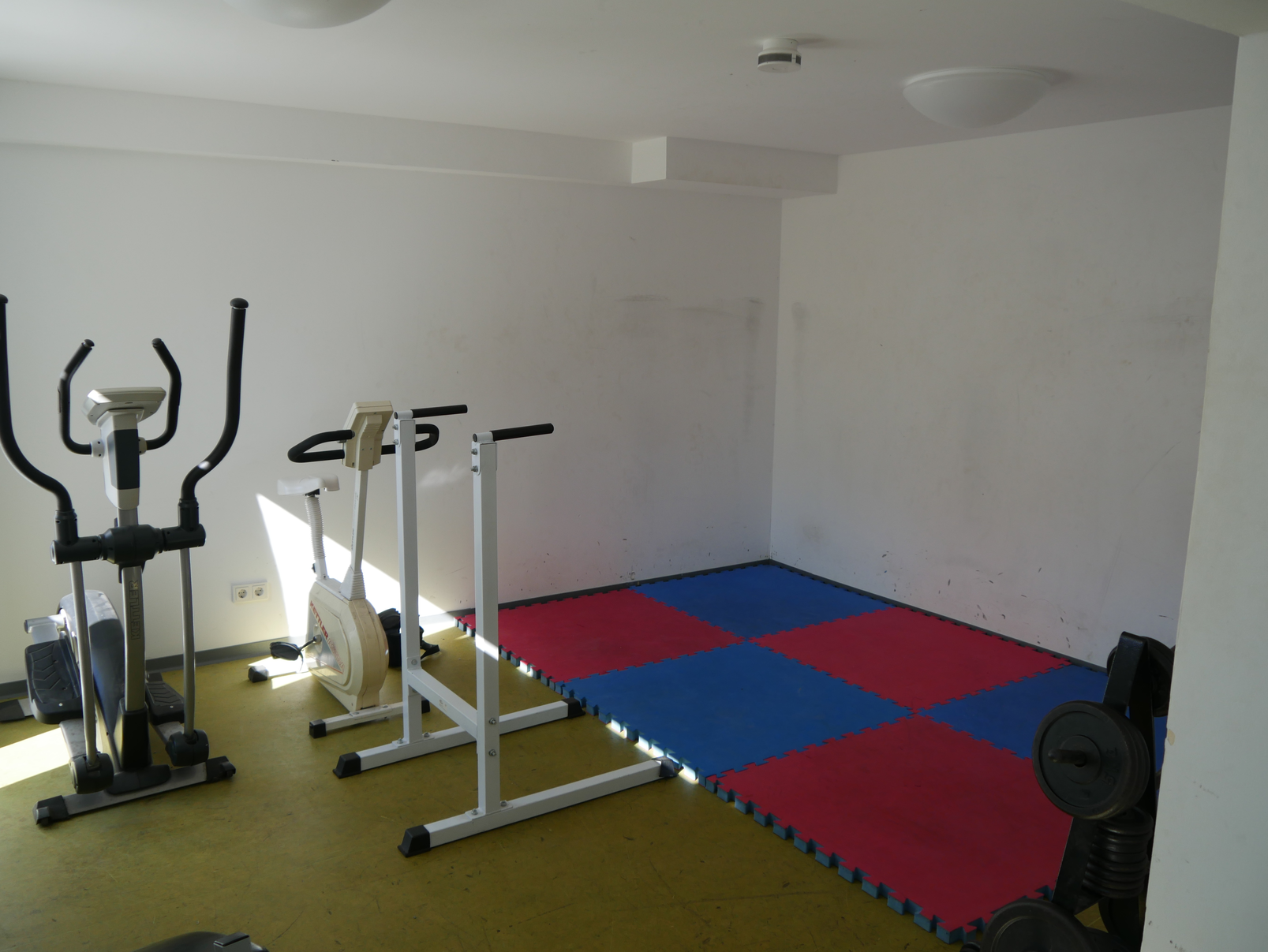 If you have any questions or requests, feel free the contact the sports tutor.
washing rooms
Washing rooms with washing machines and dryers are located in the basements of houses 4, 6 and 12. The first two are operated and maintained by the student services, but the RBW self-administration (contact: 2nd mayor) is responsible for the one in house 12. We encourage you to use this one if possible and in this way support the self-administration's work. Washing and drying is also cheaper than in house 4 and 6!